Sand drawing is a very useful activity for your children, first of all, it develops fine motor skills, speech, thinking, imagination and spatial perception. It can also be a calming activity for children. There is even a special area of psychotherapy which, using sand drawing, helps children and adults find harmony, calm down and get rid of phobias and fears.
For this activity, you need a light box or a light table (our Wonder Easel suggests this option). Sprinkle the sand onto the light table and, as a first activity, offer your child to drive his finger in the sand, "draw" dots. lines and shapes: you'll see how excited they will be to discover light under the sand.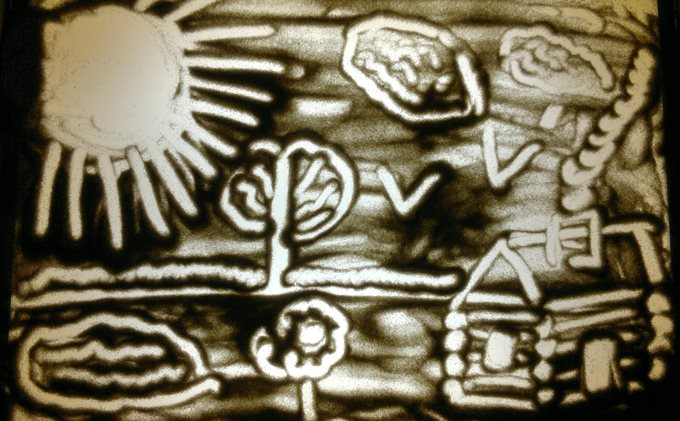 You may draw something specific - flowers, animals, cars, etc, or complicate it a bit by trying to make a plot: let your child tell you a story (or tell it to him yourself) and draw it. If you want to change the events just swipe and even it with the palm and start a new event. Look how professionals do it:
Here is one more idea for you and your child: give him a comb, or a brush (any brush will do - old tooth brush or a shoe one) and let him draw with it. Children will be exited to discover how to paint with them and to make different the prints.