Pop-up stores have been popping up all over London. They have come to symbolise a new age in retailing – one that is highly fluid, diverse and ever changing. These ideas challenge the thinking behind out-of-town shopping centres which seek to deposit people in generic shopping malls in the hope they will stay long enough to depart with their cash.
Pop-up stores have grown in popularity in the age of austerity. The financial crash sent the retail world into meltdown as consumers looked to tighten their belts and search for bargains. Many retailers were left with no option but to go out of business which left many retail spaces empty and unoccupied. Pop-up shops have been able step in, exploiting the flexibility which they have in terms of costs and set-up. The shops have been able to utilise unwanted space and transform the areas back into retail hotspots. Some pop-up shores have become increasingly imaginative in the space they use, from using disused car-parks to disused merchant yards.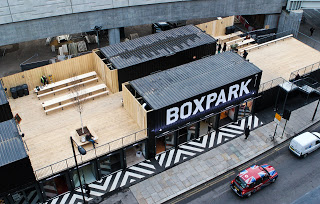 Pop-up stores may have been born out of a direct need, but they are having a lasting impact on how we conceptualise growing a store business. Most pop-up stores have remained temporary, some lasting only couple of days while other last a whole season. But the culture behind them is more permanent and growing in momentum.
The emphasis is on giving the customer an experience where the focus is less on direct sales and creating an experience beyond retail. Even in tough economic times, pop-up shops look to put the fun back into retail and remove the sense of desperation. The temporary pop-up has become increasingly attractive and has led to the growth of the likes of Popup Britain – a dedicated website to help people create their own pop-up stores. It wants to capitalise on the unused space in Britain and help new online companies profit from building direct relationships with consumers. This is the major selling point in creating pop-up stores as each store offers an unique retail experience which is time limited.
A prime example of this is Boxpark in Shortditch. It is the world's first ever pop-up mall and was created under the vision of Roger Wade. Wade wanted to create a different retail experience and his starting point was the physical appearance of the mall. He deliberately choose to build Boxpark out of old shipping containers thus giving the mall a 'back-to-basics' feel as all goods start their journeys in shipping containers. It also asked retailers to think about the space they had available to them and adapt their style to fit with Boxpark's unique physical space.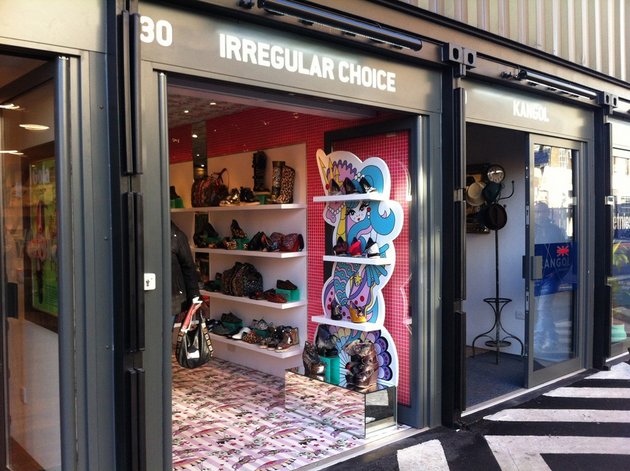 Boxpark's retro ship container look fits in with its location. It mirrors the fast-moving rapid development in Shortditch where the aim has been to regenerate neglected inner-city areas while still maintaining sense of East London's history and culture. Unlike big shopping malls, Boxpark wants to blend in and become part of the community. As part of this mission, Wade invited both well-known and up and coming retailers to share retail space at Boxpark. For established brands it offers the opportunity to meet the customer in a location which is different from the high street, while new brands have the chance to gain exposure to a wider audience.
Wade's vision for both sets of retailers was clear. He wants to make sure that that the customer gets a new experience which allows them to focus on individual retailers and the goods that they sell. Pop-up shops are as much about creating an overall experience as they are about selling goods. The temporary nature of pop-ups means owners work hard to create a vibe around the store which maximises the time they have on location.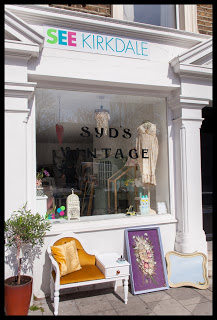 East London has proved a popular territory for pop-ups. The Dalston Department store has captured the imagination with its underground location giving an air of secrecy. It is treasure trove of specialist design and clothing and is a must for anyone looking for something a bit different. Over the other side of London, Sydenham has made efforts to attract pop-up stores with a pilot scheme. Syd's Vintage Pop-up shop has taken part in the scheme and offers a wide range of attractive vintage clothing, accessories and homeware.
Pop-up stores have been a welcome addition to the high street. They have added a much needed vibrancy which has helped transform neglected parts of inner-city London. It has also given an excellent opportunity to retailers to develop a retail experience which differs from the traditional high street.