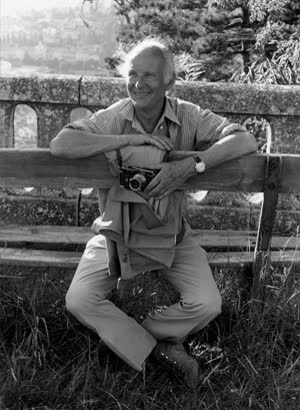 Henri Cartier-Bresson (1908-2004) is considered to be the father of modern photojournalism and 'street' photography. His style of photographing the 'everyday' is known for its aesthetic finesse and quality of realism. He came to photography after dabbling with painting, the foundations of which can detected in the elaborate composition of many of his photographs. Cartier-Bresson's talent was in showing the seemingly ordinary in an extraordinary light.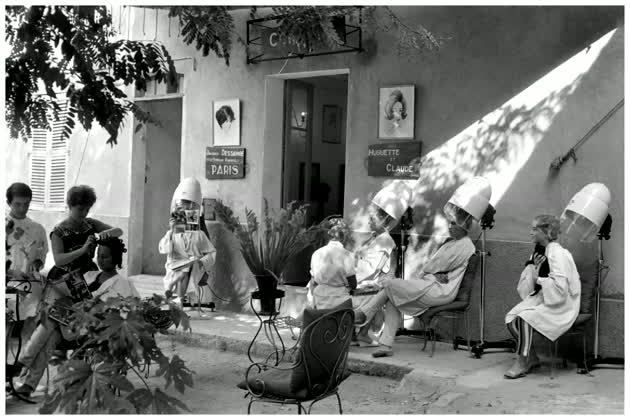 His first big break came when he covered the coronation of King George VI for a French weekly. Instead of taking photographs of the king, he focused on the lines of spectators crowding streets. He believed that "to take a photograph is to align the head, the eye and the heart. It's a way of life." He brought compassion as well as a very personal interaction with his surroundings to his photographs.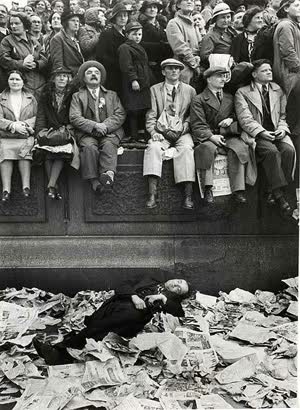 One photograph that is of particular import to his development as a photographer is Hungarian photojournalist Martin Munkacsi's Three Boys at Lake Tanganyika. This photograph inspired Cartier-Bresson to give up painting and take up photography. Inspired by the spontaneity and grace that the photograph captured, he said that he "suddenly understood that photography can fix eternity in a moment."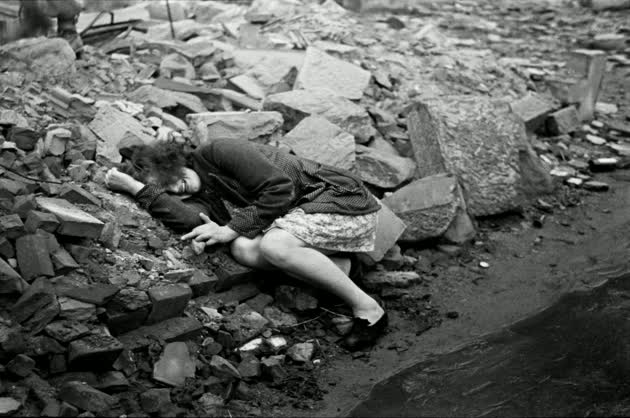 At the end of the Second World War, Cartier-Bresson was asked by the American Office of War Information to make a documentary about displaced persons called Le Retour (The Return). Made in 1946, the film was both written and directed by Cartier-Bresson, and includes live footage from concentration camps after the liberation, as well as the incredibly difficult and complex journey home that was undertaken at the end of WWII by the masses of war prisoners and other deported people.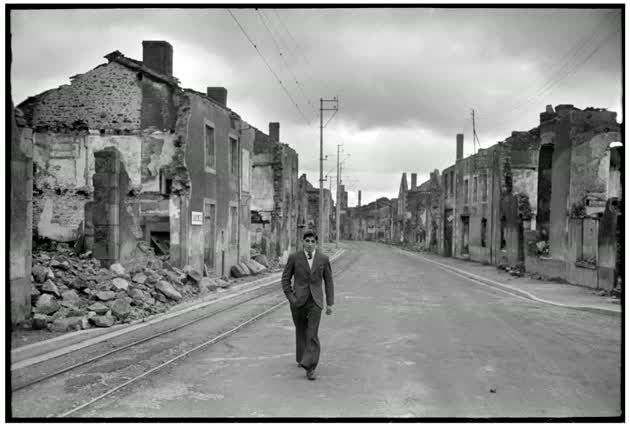 In 1947 Cartier-Bresson found himself in India, in order to document the goings-on of the newly independent country. His most famous photograph from this period is that of Viceroy Lord Mountbatten and Prime Minister Nehru on the steps of Government House in Delhi. This photograph shows how piercingly Cartier-Bresson was able to capture the strange and whimsical in the 'everyday'. Whilst Nehru and Edwina, Mountbatten's wife, share a little joke, Mountbatten himself gazes dreamily off into the distance. The extraordinary juxtaposition of typical English reserve counteracted by native Indian candidness is both symbolic of the time and heartfelt in its attention to human behaviour.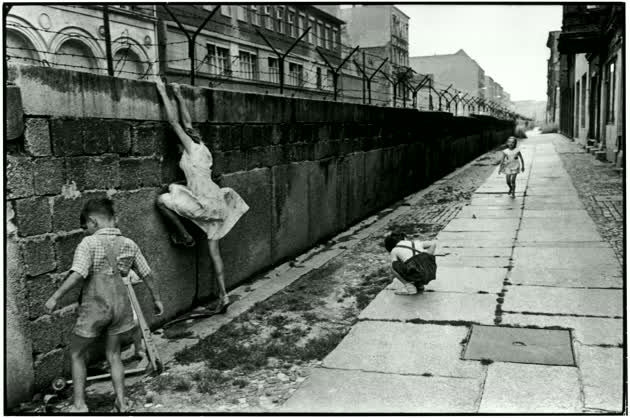 The photograph grew in notoriety when it was leaked that the Lady Edwina had been having an affair with Nehru throughout Mountbatten's viceroyalty. Although Cartier-Bresson was not to know that at the time of photographing the trio, we can now perhaps read into the playful flirtation in Edwina and Nehru's laughter.