Chairs can be pretty varied in shape, size and design... The case of 'how would you like your eggs?', which can obviously offer a selection of answers, is a very reduced example of the chair question: 'how do you like your chair?' Okay I'll be honest, I've never really put much thought into my ideal chair shape, but then I came across these extremely simplistic and beautifully designed chairs via the website Pastoe, which not only look a bit like modern art installations but also appear to be extremely comfortable. I was particularly drawn to the pieces by the Dutch designer Cees Braakman (1917-1995), who said: "For me, the challenge lies in finding ways to fuse technical perfection with aesthetic form." Braakman was head of the Pastoe design team from '45-78, and this notion of fusing ultimate functionality with beauty is certainly present in his own designs. After the Second World War, much of Europe was forced to redesign and rebuild their facilities that had been destroyed during the war; Braakman was a leading figure in the restructuring process regarding design and manufacture, developing popular furniture lines that offered both a modern and radical aesthetic as well as providing well-made furniture for a large and ever-growing market. He paid especial attention to the notion of 'made to measure', ensuring that cabinets and the like could be perfectly fitted into tight corners. His taste for clean lines is palpable in his designs, and it is clear that his aesthetic sensibility provided elegant solutions to the problems of storage in small environments as well as snazzily-designed chairs.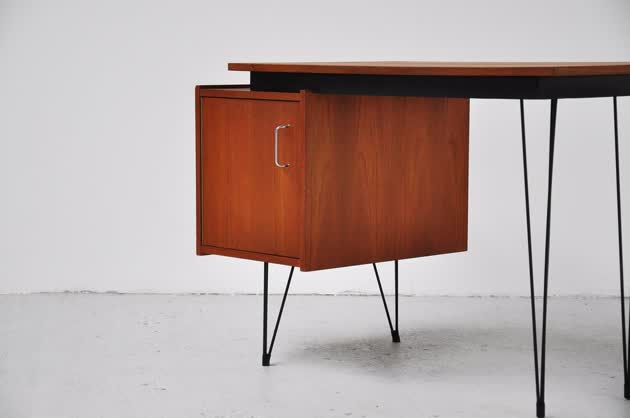 The designs of Pierre Mazairac (b. 1943) are also very notable in terms of their elegantly ergonomic designs. He explained that he likes "to look for the essence of things with like-minded individuals." His work may not be everyone's cup of tea, but there is an undeniable sleekness and cleanness in the contour and structure of his designs. The almost austere nature of his wooden recliner may make some people shudder , – but it is undoubtedly chic. I can imagine doing some seriously intelligent thinking whilst reclining in the chair with a black coffee...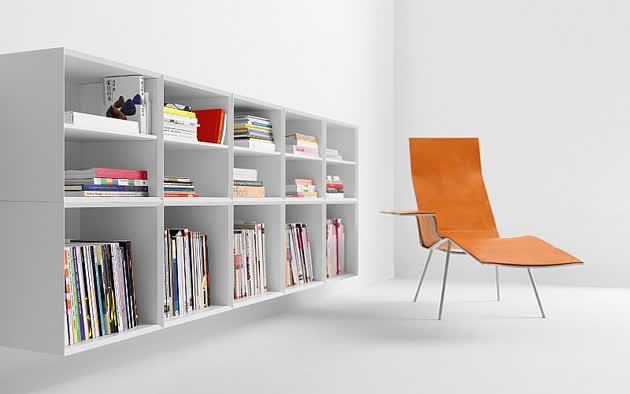 These hyper-stylised but nevertheless minimally ergonomic pieces remind me of Verner Panton's (1928-1998) work. Panton was a Danish furniture designer who was famous for his very quintessentially '1960s' style designs, which combined futuristic style with bright coloured plastics and innovative structures. Towards the end of the 1950s, he started to design chairs that had no discernible backs or legs. In 1960 he produced the 'S chair' (or 'Stacking chair'), which was the first single-form injection-moulded plastic chair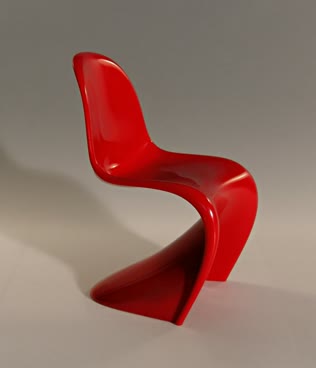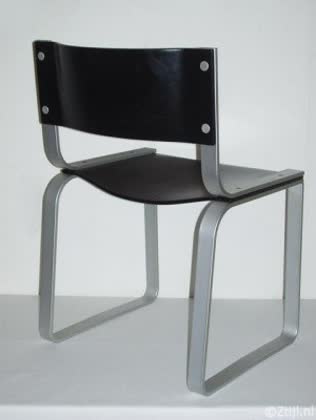 Whether or not you're into these modern and minimal designs, it doesn't take much of a stretch to recognise the extraordinary dynamic thought and precision that has gone into transforming designs of the humble chair into icon-like symbols of an historical style and aesthetics....And so it was that these men (among others), transformed the humble chair into iconic symbols of historical styles and aesthetic movements. As for me, I'll never look at my spinney desk chair in quite the same way again. Sure, it provides me with endless hours of NASA-like astronaut training and free tea cup rides, but it's no wooden recliner.