We are all too familiar with summer rain – a beautiful coastal walking holiday in August interspersed with bouts of thunderous, slate-grey skies, or a swift cycle route down from the North of Britain to that glorious Cornish peninsula, during which you steadily get soggier and more sodden... The truly frustrating and inevitable circumstance of one's belongings also receiving a soaking, and not having the means or time to dry them, resulting a damp and unpleasantly mouldy sensation. We would really rather avoid this, and sadly the magic weather-wand has not yet been invented. However, there is no need to suffer soggy summer holidays in quite this miserable manner – dry bags are a readily available and excellent answer to this problem of storage.
Waterproof bags are an essential item for any person who likes to spend their time outdoors without worrying about the next rainy onslaught. These bags protect items that must be kept dry, like mobile phones, GPS devices and cameras from the rain, as well as making sure that your precious dry clothes and food supplies remain totally dry. So instead of worrying about the contents of your backpack being ruined, you now have time to enjoy the scenic delights of your walk...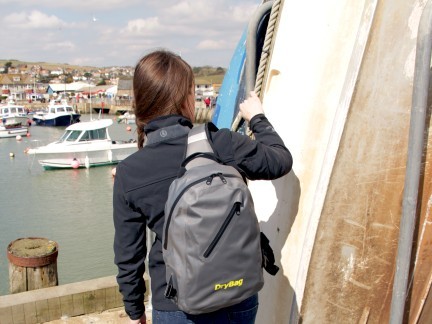 The problem of water-logged bags is particularly an issue for people embarking on sports such as canoeing, kayaking, water-rafting, rowing and scuba diving, as you never know when the weather might take a turn for the worse. With a waterproof knapsack you can keep your bits and pieces safe and dry and put your energy into your actual chosen sport, and not simply the game of "keep my bag dry"! Because these waterproof backpacks have roll tops seals, your belongings will be kept completely watertight, so that even if the bags are thrown into the water, they will remain afloat and keep all of your stuff dry.
Roll top bags really are the best way to keep your belongings dry the top of the bag can be rolled down several times and then secured with clips, so that unless the bag is actually punctured, everything in the bag will stay dry. This is really important in the case of electronic devices, which are expensive to replace and can be instantly damaged by water. The waterproof material means that you can even go underwater with these bags (not always an intentional event in a canoe!) and rest assured that none of your items will be damaged.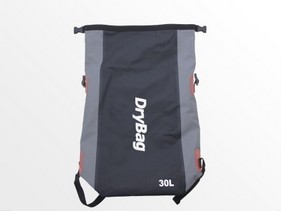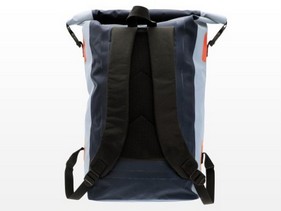 Fishing can also prove to be really wet work and so it is essential to have a rainproof day bag that can hold all of your belongings and keep them dry. Likewise waterproof backpacks make sure that your stuff won't get wet when you're camping or hiking and need to put your bag down on the wet ground, and ensures that your food, gadgets and cloths remain dry when you happen to be hiking on that day when it just won't stop drizzling. The incredibly annoying situation of finding that all of your camping equipment has taken a soaking can now be a thing of the past.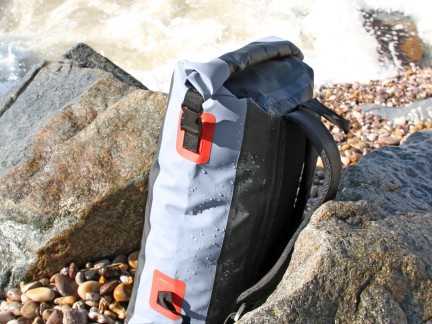 Waterproof backpacks are also really great for everyday wear, especially in rainy Britain! They are ideal for bicycle couriers who must ensure that their deliveries are dry. Indeed any cyclist who wishes to keep their belongings protected will benefit from a rainproof day pack. If you are a commuters who is familiar with waiting on rainy train platforms or at blustery bus stops, a waterproof travel bag will make sure that your laptop and papers are totally protected.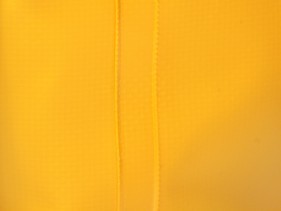 So what makes a dry bag completely rainproof? They are made from PVC material, which is extremely versatile and is used in many objects, from tents to inflatable boats, and from lorry sides to – of course – waterproof bags. PVC has a perfect balance between pliability and durability, making it an ideal material for good quality backpacks. Because of its toughness and excellent tear strength it won't rip, and due to its pliability it is supple and therefore comfortable to carry around and seal.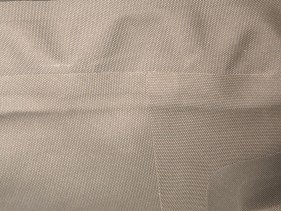 Waterproof bags use a thermowelding technique to ensure a perfect seal. Whereas stitching would prove problematic and simply create hundreds of holes along the bags' seams, a thermowelded construction works in the same way as metal welding, in which the material is heated and then bonded together to create a join. Thus the bag is tightly melted together so that the fibres join, producing an incredibly durable, strong and waterproof seal.
The roll top seal of waterproof bags is folded tightly down and clipped, creating an airtight seal on the pack. The friction of the PVC material actually creates a friction that means that it firmly holds itself together. When folding down the fabric, you must make sure that you are firm and produce folds that are tight enough to ensure your stuff's waterproofing. Equally don't overfill your bag as then you will not be able to fold it down sufficiently to create the airtight seal. Because the seal is airtight, if you don't let the air out of the bag when you're making the seal, your bag will hold the air and float on water – perfect if you are travelling on water, or playing water sports.
These technologies make sure that waterproof rucksacks do indeed keep your belongings dry and safe. So whether you are intending to embark on an epic rafting holiday, a highland hike, or simply want to make sure that your laptop stays dry on your commute home, waterproof backpacks are definitely the way to go. They are hardwearing, but also flexible for ease of use. You never know when the weather might take a turn for the worse, but at least with a waterproof bag you never need to worry about anything more than avoiding the bigger puddles...