Throughout the ages, flowers have held special significances, which vary from culture to culture, age to age. Flowers have been used as symbols in art, come to be associated with certain celebrations and festivals, and have been given as gifts to connote particular kinds of affection. It was the Victorians who popularised the symbolism of flowers, and during this era many handbooks were printed to guide would-be givers in their choice of bloom and colour.
Today, different species of flowers have taken on meanings which are widely recognised; for example, the water lily representing purity and innocence, or the stargazer lily being the appropriate flower for wedding bouquets. Theoretically, a bouquet of different blooms could hold endless symbolic meanings.
So choosing the flowers which go into a bouquet according to their symbolic significance means that you are giving more than flowers to the recipient: you're giving luck, love, friendship, loyalty - whatever combination of well wishes that you choose. The meaning behind the blooms shows that you've put a little bit more thought and effort into the gift, it demonstrates how much you care about the person you're giving to.
But flowers aren't always gifts; they make beautiful home decorations, too. So why not fill your home with symbols of perseverance, vivacity or aspiration? We have a range of artificial flowers so realistic that you'll be hard-pressed to tell the difference between them and their natural counterparts. Below is a description of the symbolic meanings of each of the species that we have in stock.
See meanings of flowers:
Amaryllis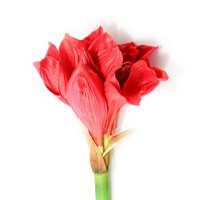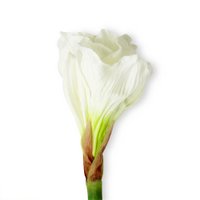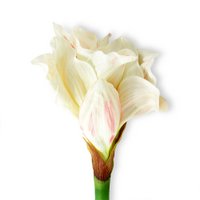 The amaryllis has traditionally been symbolic of success after a struggle. This could range from academic success to artistic achievement. So a bouquet of amaryllis makes a perfect gift in recognition of a friend or family member's achievement in the face of adversity; these flowers show your support for their endeavours and your belief in their abilities. Or treat yourself to some artificial amaryllis to have in your home as a self-confidence booster, as a reminder of a time when you overcame a difficult challenge.
Tulip
Like the sunflower, tulips turn their heads towards the sun in search of light. Because of this distinctive trait, they have come to be seen as symbolic of aspiration, of opportunity, and of the willingness to change and adjust in search of growth. This voracious search for light could be read as a spiritual metaphor, moreover, and so tulips are often associated with the search for spiritual enlightenment.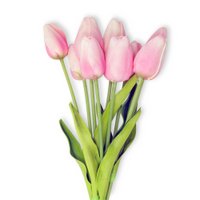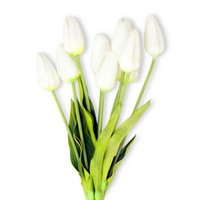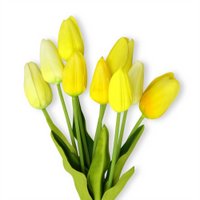 Because they flower every year from the same once-planted bulb, tulips are also a symbol of re-birth, re-growth and regeneration. They are the perfect flower for Spring, beckoning to the light and symbolising new beginnings. Our artificial tulips will fill your home with the hope of Spring, and remind you and your family of the importance of flexibility and adjustment in the search for growth and opportunity.
Chrysanthemum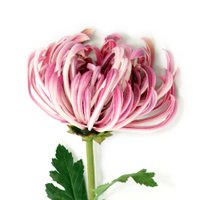 The head of a chrysanthemum is made up of a dense collection of tiny petals, unfolding from the middle. This shape means that the flower symbolises a gradual unfolding; of the self, of an inner beauty, of a solution in the midst of a difficult situation. It can come to stand for the value of patience in all areas of life, as the flower takes its time to reveal its full beauty. In buddhism it is a popular choice of flower for spiritual offerings, and in Eastern traditions symbolises good luck for the home. It is, then, a powerful flower with which to decorate a room; it brings luck and wisdom to your home. And an artificial chrysanthemum captures the flower in its unfolding state, so that the symbolism of this process is held in a freeze-frame.
Magnolia
There are many different varieties of the magnolia flower, and the symbolic meaning varies, too, depending on where the colour of the flower and which part of the world they come from. Yet all magnolias, regardless of colour or geographical origin, are associated with beauty and sweetness, particularly feminine beauty.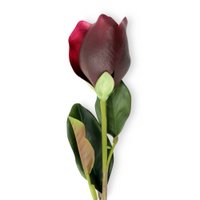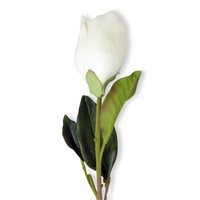 Magnolias are a popular gift for new mothers because they represent the great force of life in nature. In the home they provide floral decoration of subtle and simple beauty.
Magnolias, their blossoms being so large, have come to stand for great natural beauty, while the trees on which they grow are a symbol of magnificence because of its great height and impressive blooms. In Chinese art, the magnolia is used as a symbol of feminine sweetness and beauty. In Japan, the magnolia is used as a medicinal and ornamental plant.
Poppy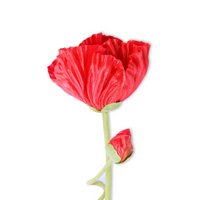 The poppy is the flower of the Greek god Morpheus, god of dreams, and is also, of course, the bloom from which we derive opium, with its sleep-inducing and hallucinogenic properties. In Christianity, the poppy represents death as a period of slumber, with the red petals serving as a metaphor for the blood of Christ. As the flower renews itself, so does the soul after death, and so poppies symbolise resurrection and immortality. And then, of course, the poppies sprinkling the fields of the Somme conjure associations of peace after war, rest after struggle, renewal and re-growth after death.
We have poppies amongst our range of artificial flowers for those who wish to bring the poppy's powerful and complex symbolism into their home.
Gladiolus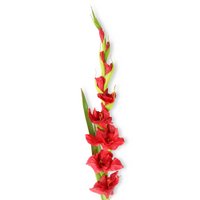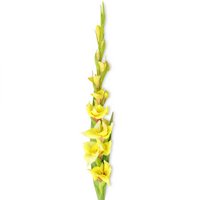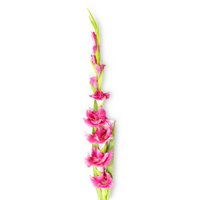 The gladiolus is so named after their spear-shaped petals: the Latin 'gladius' means sword. Gladioli, therefore, symbolises strength and moral integrity. As a gift for the object of your heart's affection, the gladiolus represents how the recipient has pierced the giver's heart and so makes for a very romantic gesture. As a floral decoration for the home, it brings strength and perseverance to the household.
The gladiolus is also flower of August birthdays and of the 40th wedding anniversary.
Iris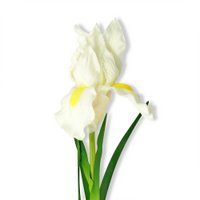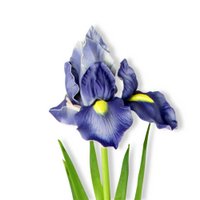 Irises come in many colours, and each coloured flower holds a special significance. The white iris has perfect and unspoilt petals, and is therefore associated with purity. The purple iris, known as the purple butterfly in Chinese culture because of the flapping of its petals in the breeze, is symbolic of wisdom. The blue iris represents faith and hope, while the yellow represents passion. As a gift, a bunch of irises are a pledge of friendship, love and loyalty.
Our artificial blue irises are strikingly realistic, and allow you to fill your home with the scent, sight and symbolism of the iris without maintenance or mess.
Cymbidium Orchid (Puttyroot)
The cymbidium orchid is a very popular flower in the home because of its distinctive beauty. Its astonishing symmetry symbolises perfection. It is also a popular choice for gifts, because they bring such elegance and beauty to the recipient's home.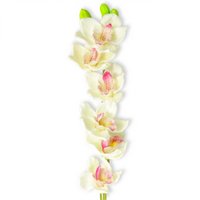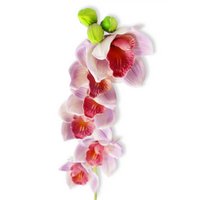 In Asian culture, it is considered an honour to receive an orchid as a present, and in ancient times, the cymbidium in particular was considered to be a gift denoting friendship and respect. In Victorian times, orchids were representative of decadence and luxury because they came from the exotic East. Perhaps we still feel a little of this luxury today when we bring orchids into our homes, as they bring some of the beauty of the East into our Western living rooms. An artificial cymbidium will continue to bring exotic elegance to your household despite the change of seasons.
Angel's Trumpet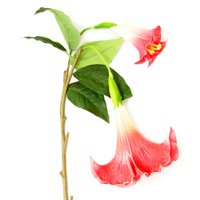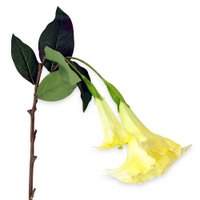 Angel's trumpet is the common name for the blossom of the brugmansia plant, a plant which blooms in South America. The flowers which grow on the brugmansia are part of the nightshade family, meaning that they have slightly toxic properties, so the artificial version is not only a realistic but a safer reproduction. Because of their size and unusual shape, the angel's trumpet represents vivacity and vibrancy.
Lilies
Lilies are traditionally wedding flowers, as they are symbolic of union and long-lasting relationships. They are also a popular gift for new mothers, because they are said to represent fertility and maternity, and have been traditionally associated with the Virgin Mary in works of art. We have three kinds of lilies in our range of artificial flowers (stargazer lilies, water lilies and calla lilies), so we've broken down their specific symbolic meanings accordingly:
Stargazer lilies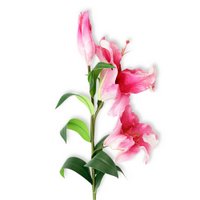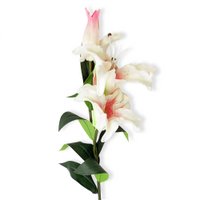 The stargazer lily is many people's favourite flower, and is often of a spectacular colour. Its open shape symbolises honesty and and the fulfilment of dreams, and it has historically been associated with both success and sympathy, romance and religion.
Water lilies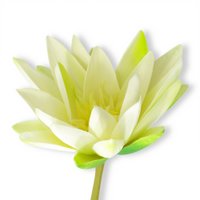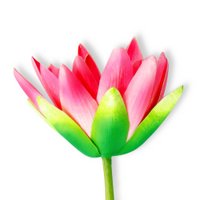 The fragrant and delicate water lily flower is symbolic of peace, calm, health, purity and innocence.
Calla lilies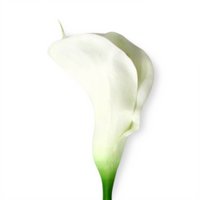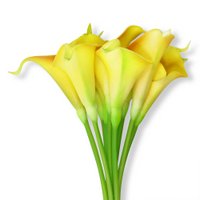 The calla lily was used symbolically by the Romans during the celebration of the Winter solstice. The lilies were forced to bloom indoors during the darkest time of year to represent the preservation of light in dark times. In the home, the calla lily serves as a reminder of the perseverance of hope and light in times of struggle and adversity.