Finoak is a dynamic online retailer that uses its team's expertise and experience to collect innovative solutions to everyday living needs. It is a place where discerning customers can find improved design in terms of material, function and style, from all the best and newest brands and always at a price that means fantastic value.

To take you through the principles of Finoak, our online shop, we will here give you a tour of our current highlight range, produced by a group of people we're very passionate about. There's no surprise that this collection, offered by Woodquail, represents our absolute bestselling products – they seem to dollop out enthusiasm to anyone who encounters them!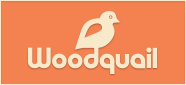 Woodquail simply specialises in the use of bamboo as a building material for furniture and accessories. Aptly named – if at first a little confusingly! – after a family of shy, rare birds particularly affected by deforestation in the Americas, Woodquail aims to give voice to its namesake's plight and, through its business, give this bird a chance to thrive. It does so through promoting the use of a wonderfully eco-friendly resource – bamboo – which offers a strong, clean and stylish alternative to traditional woods.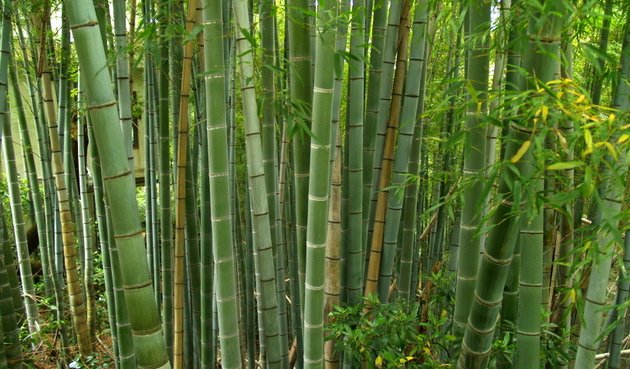 Finoak's reason to be is a desire to find innovative solutions to current challenges, regardless of whether those are big or small. Concentrating principally on tools to make modern living easier, more comfortable and more attractive – from storage solutions to longer-lasting kitchen knives – we also appreciate the global solution Woodquail offers for a problem threatening our larger habitat. But the company doesn't limit itself to the bigger picture. As they say, the devil's in the detail, and Woodquail apply their principles of conservation and smart use of resources to even the smallest components of what they offer for the modern home.
---
Take the Cable-Tidy Desk, for example. A beautiful piece of furniture and a wonderful study space, the desk makes the most of its neat dimensions with a sliding surface and cable gap, allowing extension leads and power packs to hide in the stomach of the desk while feeding their wires to the appliances which depend upon them above. It's an admirably simple storage solution, and its realisation is marvellous. With a full range of office accessories on offer from Woodquail, from iPad and laptop stands to pen pots, the Cable-Tidy Desk is only a fantastic foundation in building a customised working space in your home or office.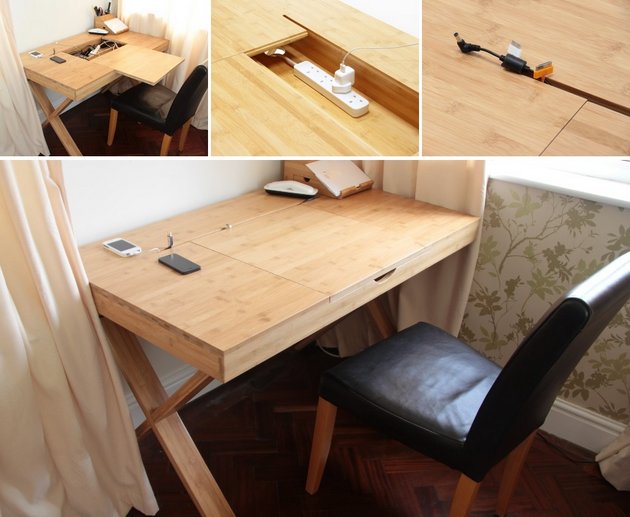 ---
Perhaps even more impressive for their innovation and their embodiment of Finoak's ideals are Woodquail's range of children's furniture. The core designs, entirely new to the market, consist of the Play Kitchen Turret, the Construction Centre, the Arts and Crafts Table and the LED Wonder Easel. These have already had parents drooling at their sheer creativity and supreme functionality. Everyone who has had kids – even some of those who have only ever been kids – delight at how suited they are to the desires and needs of little ones.
---
The Play Kitchen Turret is an elegant little tower which scales to different heights. Its purpose is to provide kids with safe access to different kitchen work surfaces, giving them a chance to engage with and be taught about cooking from a young age. Complete with magnetic white board and turquoise chalk board, the tower offers the sort of simple detailing children find so engaging.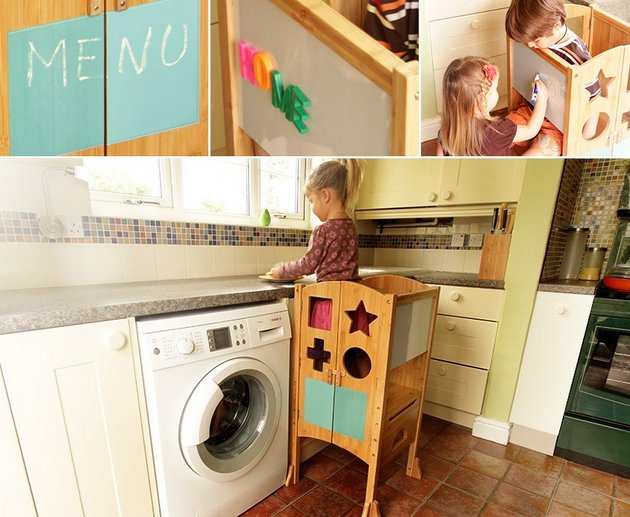 ---
This creative and educational approach is present in all the products. The LED Wonder Easel provides a desk and easel for arts and crafts, which, with its backlit surface, allows children to gain essential artistic skills of imitation by copying versions of masterpieces secured beneath their paper.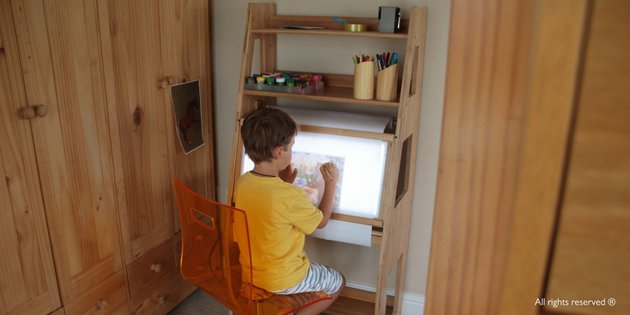 Likewise, the Arts and Crafts Table and the Construction Centre provide spaces for immersive creative learning: the former features a low table with storage for arts supplies and a mechanism to make tidy use of long sheathes of paper; the latter uses a chalk base and bamboo structure to form a versatile landscape on which young hands and minds can build imaginary worlds.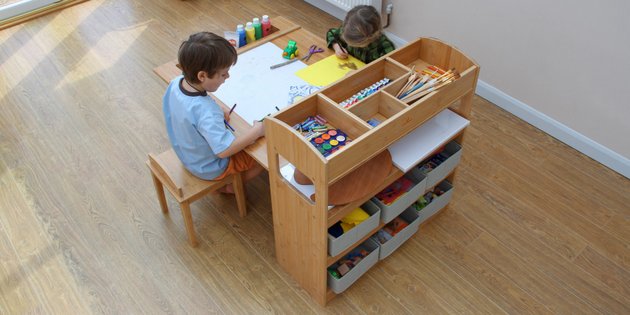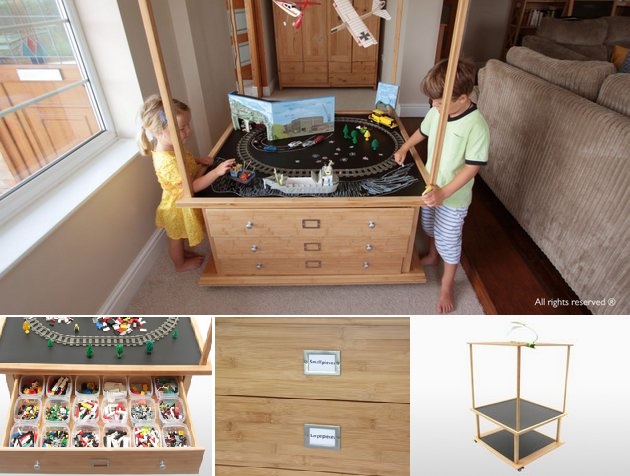 ---
At Finoak, we have come to appreciate the rarity of brands like Woodquail. While they do their best to conserve rainforests and those species which rely upon them, we'll do our best to support them. The companies around the world which are truly and cleverly innovative may not be so few that they can be considered endangered, but they are certainly in the minority. Finoak is a platform for brands such as these. Brands which quietly produce extraordinary products that improve everyday life. We have a favourite in the elegant bamboo alternatives to deforestation, all of which help us use our homes and lives more pleasantly and more effectively. Let the shy birds sing!