Kids need a work area as much as adults – remember the piles of homework, not to mention the hours spent staring dutifully into space... Not to mention that fact that today we have to make space for computers. Although children's desks act similarly to that of adults', there are a few differences that must be taken into account. For a start, the size of the desk must be adjusted to fit the smaller stature of your kids. Next, think about the function and style of the desk – is it appealing? Will this desk encourage your children to do their homework on time? If you think about a few simple factors such as the desk user's needs, choosing the right one should be as easy as pie.
The Ergonomics of Space
The principle is exactly the same as when you buy a desk for yourself. The desk must fit your children's anatomy so that they are comfortable and are not squashed into a corner or hunched over a screen. Good posture and comfort is known to increase productivity and is important for instilling healthy habits in your kids. Think about your children's distance to the computer screen, the position of their wrists as they type, and also think about the posture that they will take when they sit in their chair.
Fit Your Furniture
Make sure that you take into account the tastes and interests for your children; they might want to customise their work area with themed posters and drawings of their favourite books and movie character. Your kids are far more likely to feel happy and work better if their desk fits their personality.
Size is Everything
When your kids start using a desk by themselves, you have to take into consideration that easy access is a priority – they will no longer have you there to help them. So make sure that all the furniture fits your kid's body and is safe – free from sharp corners and edges. If your children feel happy and healthy in this work environment, it will work wonders psychologically – remember how quickly children form habits. Just because your kids will eventually grow up to be adults, doesn't mean that you should dress them in too-big clothes in anticipation; they need to feel comfortable and at ease in order to form good habits.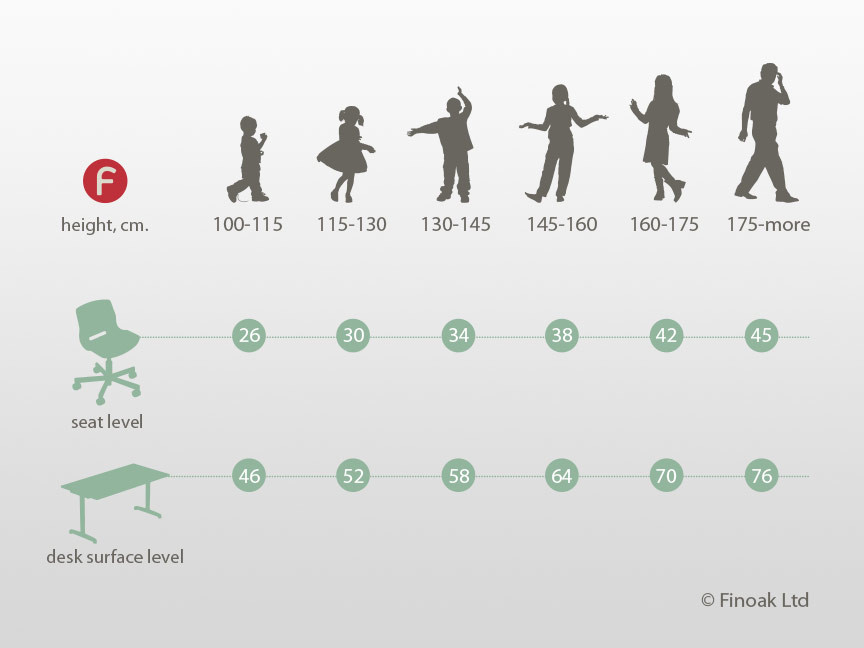 Keeping Stuff Safe
Shelves, compartments and drawers where your kids can store their belongings are a definite plus. Not only will your children appreciate having their own 'private' space for stuff in their work desk space, but it will encourage good habits of putting stuff away and looking after personal items.
Is It Functional?
This desk is a children's desk – not an office desk. So you probably don't need boring things like hole punches and staplers (these could also be dangerous) if your kids are really young. Also, remember to encourage the use of this space as a 'desk area' and avoid filling it with toys. A children's desk area should be a place for happy study, and stuffing it full of toys will not help this. Make sure that it is free of clutter and easy to use.
Our Children's Art and Crafts Table is an ideal space for kids. From painting, drawing, gluing and cutting to more serious homework, this desk provides a generous amount of space that is specially designed to help your kids along. The table is suitable for two children, and it comes with two chairs that have small backs for comfort. There is plenty of space to store stationary, arts and crafts, and the table even has an inbuilt roll of paper so that your kids can get to work with their own designs...