One of the most challenging tasks for interior design is to design home office. You want to have a cosy place where you will spend quite a lot of your time, but not distractive form your work.
The most of us if not adore than at least like to work at home. So when we are not in offices we can think of some degree of comfort and choose all details of your home office that will ensure it.
We have compiled here several items for your inspiration, which could perfectly suit almost any interior. You can use them to create functional and beautiful workplace environments tailored to your requirements. Consider every inch of space of your working place and how it can be used.
Desk
Your working place can be traditional and boring or creative and attractive, everything depends on you.
Have a look at this a really comfortable studio desk, capable of combining both practicality and attractiveness.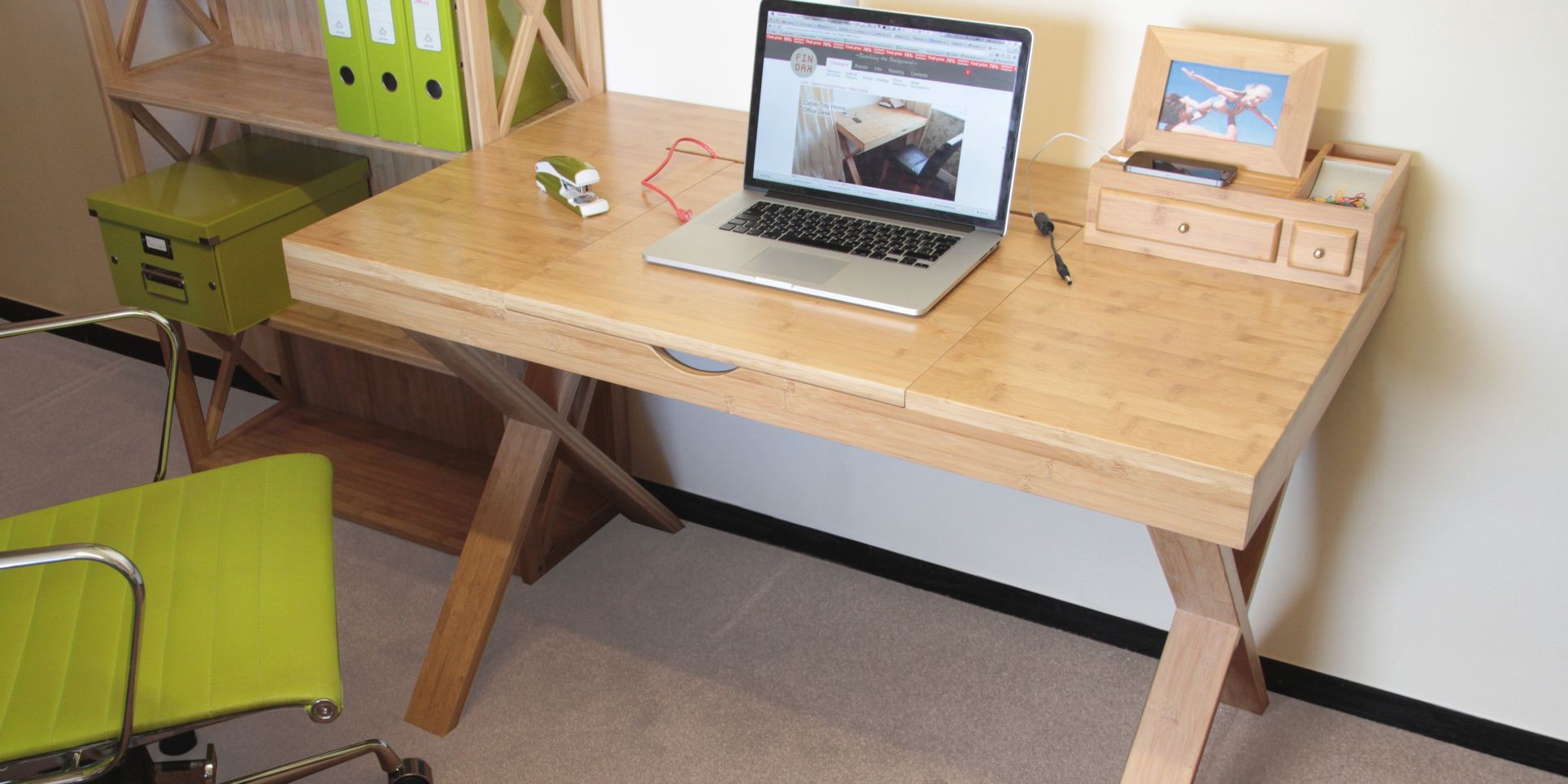 This desk is pure pleasure for those working at home, it provides a lot of free workspace where you can easily places cords, books or your PC. You will never ever see all these cables and cords. They will be hidden just under the sliding desktop surface. The design is simple and pristine. It has incredibly smooth finish really pleasant to touch. The desk will always look free and nice.
Bookshelves
Good storage doesn't mean sacrificing style, in fact quite the opposite.
Our bookcases look so beautiful and give your room or office a very sophisticated and educated look.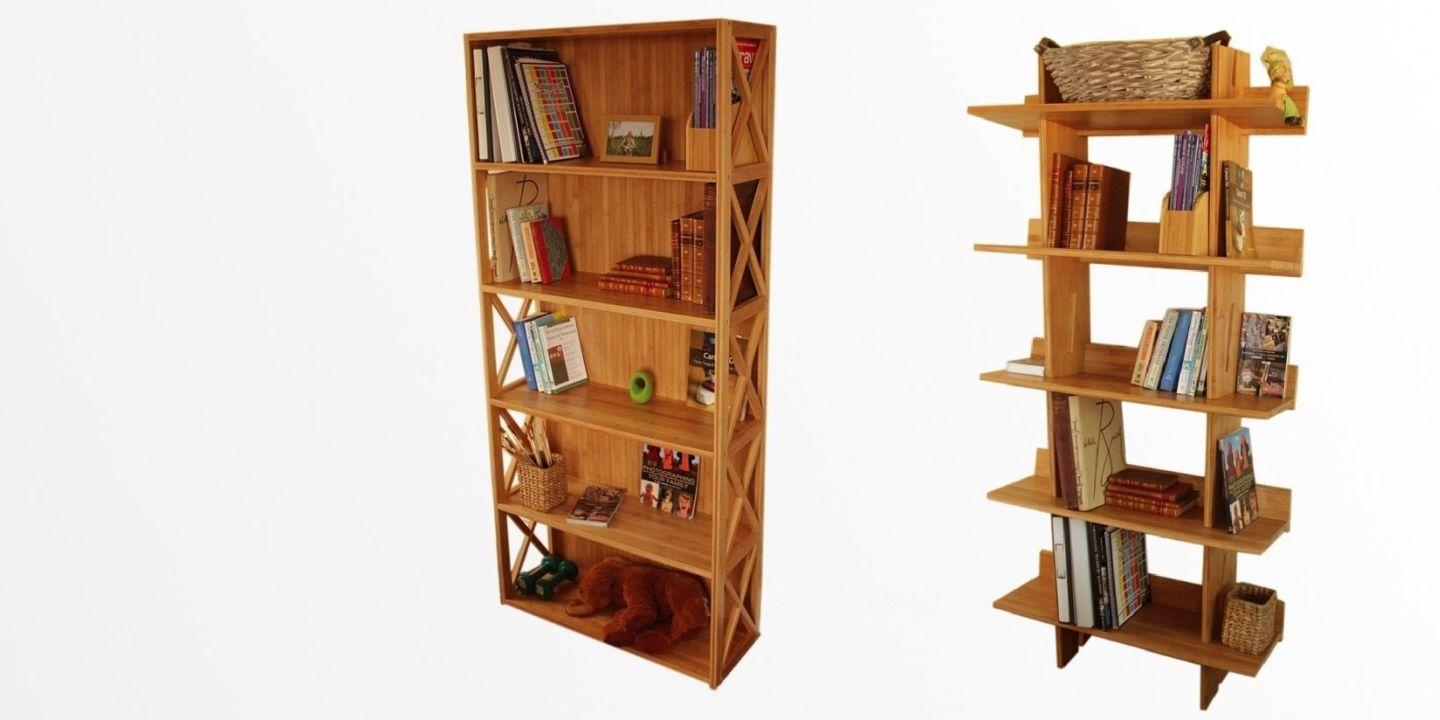 Our bookshelves designs are user-friendly. We consider usability as the most important thing that should be kept in mind.
Books are heavy objects, and some cabinets can collapse under their fat….
Lattice work on either sides gives the unit a lightweight and open style… Excellent joinery and fixings make bookcases strong and durable. The back of the bookshelf has inbuilt support bars for additional strength.
Accessories
Here are just a few of the essential bamboo accessories you will need to create the stylish home office:
Waste Paper Bin
lightweight design
can also be used as decorative basket container as well
Desktop Printer Stand
| | |
| --- | --- |
| | practical way to organise a clutter-free workspace |
Noticeboard, Keys & Letters Holder
3 in 1 storage solution for memos, keys and letters
Ideal platform to allow you to put up information if you want it to be seen by everyone around you