Bouquet of artificial Latex Flowers
Artificial flowers get a lot of bad press. In fact, many of us wouldn't think to choose them over natural flowers, assuming they would be easily spotted as fakes. And it's true that in the past they often looked cheap or obviously fake, made from materials which frayed or which could only hold harshly vibrant colours.
But thanks to technological advances made in the last few years, artificial flowers can now look incredibly realistic; making for beautiful wedding bouquets and home decorations. And that's because artificial flowers are now made differently, and with different materials. You'd be surprised to see, and even smell, how realistic faux flowers can now be.
Materials
Artificial flowers can be made from several materials. Alternatives to natural flowers range from silk flowers, foam flowers and plastic flowers to paper flowers and those made from latex. All Finoak artificial flowers are made from latex, a material which makes flowers so realistic that you'd be hard-pressed to tell the difference between real and fake. They're the closest to natural flowers it's possible to get.
How do materials compare?
Latex Flowers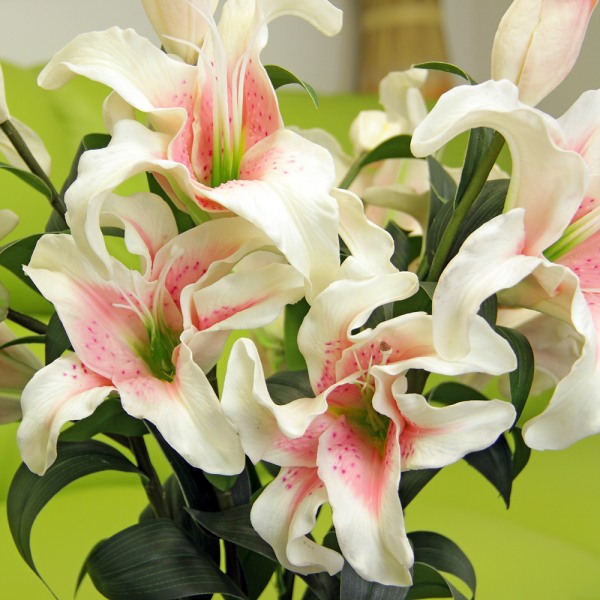 Latex actually comes from plants: it is a milky fluid found in 10% of all flowering plants. Unlike the tough plastics used to make flowers in the 1950s, latex floral decorations are made from moulds of living plants and flowers to simulate natural forms and flaws. Because it's malleable, latex moulds capture the veins in leaves and the uneven outlines of flowers and stems. The idea is to make them as realistic as possible, flaws and all, rather than creating an eerily perfect look which just isn't natural.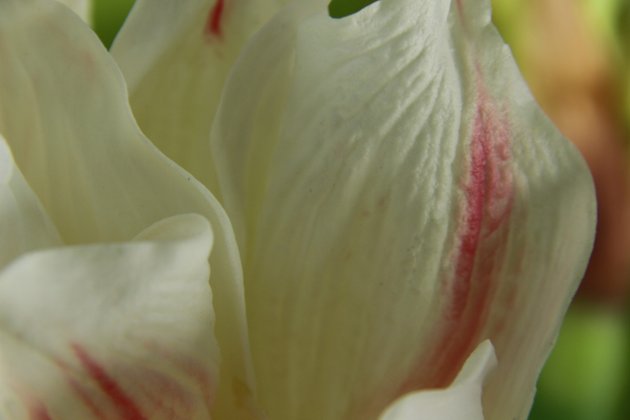 This malleability also means that brilliantly vibrant colours can be held in the petals, so that you can brighten up your home with bright poppy red or bold chrysanthemum yellow. But once flowers are made from the moulds, they are strong and sturdy, stand up in vases just like real flowers, and with the proper care they can last for a lifetime.
Foam flowers

Foam is perhaps the material we have come to associate with faux flowers, as those green foam blocks into which fake stems are placed are ubiquitous at parties, Christenings and weddings. But despite being durable, foam flowers are very easily spotted as fakes, and are made to represent, rather than re-create, the real thing. They may make handy florist supplies and be ok for the odd party, but they don't work so well as flower decorations in the home and aren't realistic enough to make suitable artificial wedding flowers.
Silk flowers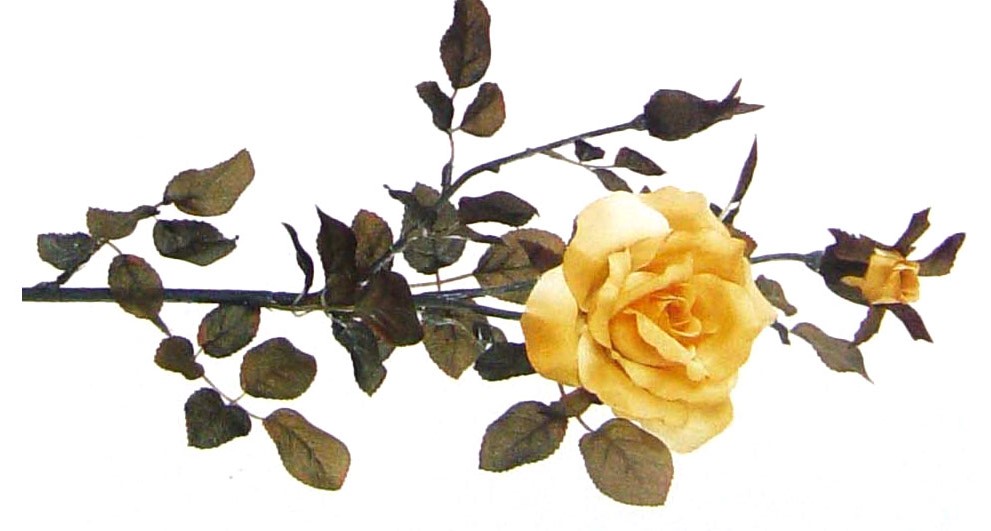 Silk flowers can look almost natural, and are a popular choice for artificial wedding bouquets for this very reason. They can look attractive because silk is such a beautiful material, but good quality silk flowers can be very expensive. Silk isn't an everyday material, and because of its price might not be a good option for flowers for decorating your home, but better saved for special occasions.
If it's durability you're after, silk isn't for you: the edges get frayed easily and you could end up with fringes around the edge of the petals - a total giveaway that your floral decorations aren't natural. They also require some maintenance, as the petals can get dusty and dirty, and need cleaning.
So while silk wedding flowers can work beautifully, on the whole, silk, like foam, might be better suited to party flowers than flowers for decorating the home.
Plastic flowers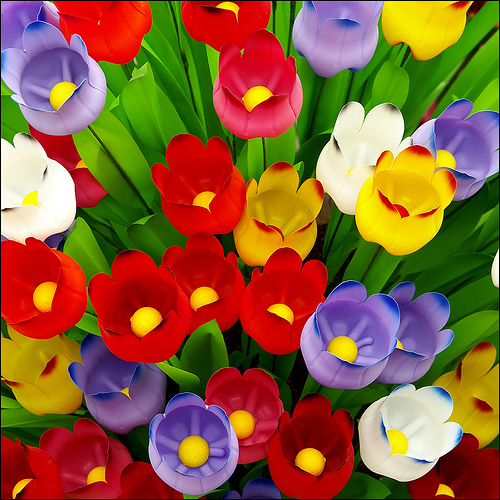 Plastic flowers are more reasonably priced because of the way in which they're made. Plastic floral decorations can be mass produced through a process in which polyester is injected into moulds and then dyed. They can be re-produced quickly and cheaply, and so can cost very little, and are often found in budget shops and supermarkets. They are also made to last, and are stubbornly durable.
But unfortunately the low-budget nature of plastic flowers is often visible in the finished product, and, though they may last indefinitely, polyester flowers look and smell nothing like the real thing. Popular cheap alternatives, then, but not suitable for artificial wedding flowers or top quality florist supplies.
Paper flowers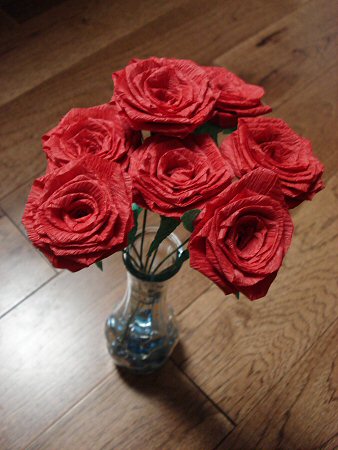 Paper flowers are a great option for the creatives among you, as they lend an artistic edge to wedding decorations or typical party flowers. Usually made from tissue or crepe paper so that they appear light and delicate, all kinds of flowers can be re-created; roses, daisies, dogwoods and peonies being just a few examples. Often chosen as novelty flowers for florists, they can be bought from flower shops and suppliers, but can also be made at home, and make lovely gifts because they last for longer than live plants. However, it is fair to say that paper flowers are more of an artistic representation, a stylised decoration, rather than a realistic imitation of real live flowers. So they could make for an unusual artificial wedding bouquet, or for a temporary centrepiece for your dining room, but paper flowers are not durable and won't provide a realistic alternative to real flowers.