There are many different materials used in the kitchen nowadays. We selected 5 most popular materials and told about their advantages and disadvantages.
Stainless Steel Kitchen Accessories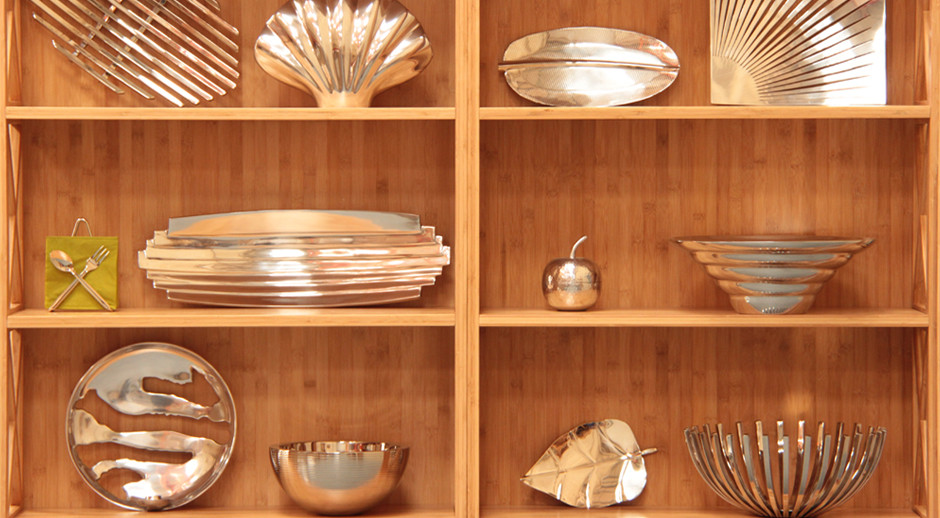 Advantages
Durable: Steel untensils and cookware are tough and can last for years and decades: no chipping, rusting or scratching. It is basically unbreakable cookware, which can handle extreme temperatures.
Hard and Non-porous: Steel accessories are crack-, spatter- and leak proof.
Appearance:Because of the nickel in the alloy, stainless utensils will look new and shiny for a long time.
Flavour Preservation: Unlike aluminium, which reacts with most acidic dishes, steel untensils don't absorb food and smells, thus making food preparation process more hygienic. Furthermore, metals in the alloy won't come in the food and won't leave any taste in it.
Recyclable: Stainless steel is 100% recyclable. An average stainless steel object is composed of about 60% recycled material of which approximately 40% originates from end-of-life products and about 60% comes from manufacturing processes.[1]
Maintenance: Steel utensils are easy to clean with soap and water or in the dishwasher.
Safe: If you are not allergic to nickel, you should not be worried about any kind of metal poisoning.
    Disadvantages
Keeping spotless: Minerals in water can leave marks and fingers leave prints on stainless steel. You have to care after such utensils to make them always look shiny and flawless. Quick tip: To prevent shiny surface from water spots, you have to dry it with a towel or cloth (in the directions of the polish lines). Use glass cleaner or household ammonia to clean fingerprints from stainless steel surface.
Price: Steel lasts longer and. thus, costs more.
Poor heat conduction: Steel cookware have to be coated with other materials (copper or aluminum) in order to improve cooking time and surface.
Salt exposure: Salt water can damage the cookware by causing pitting
Ceramic Kitchen Accessories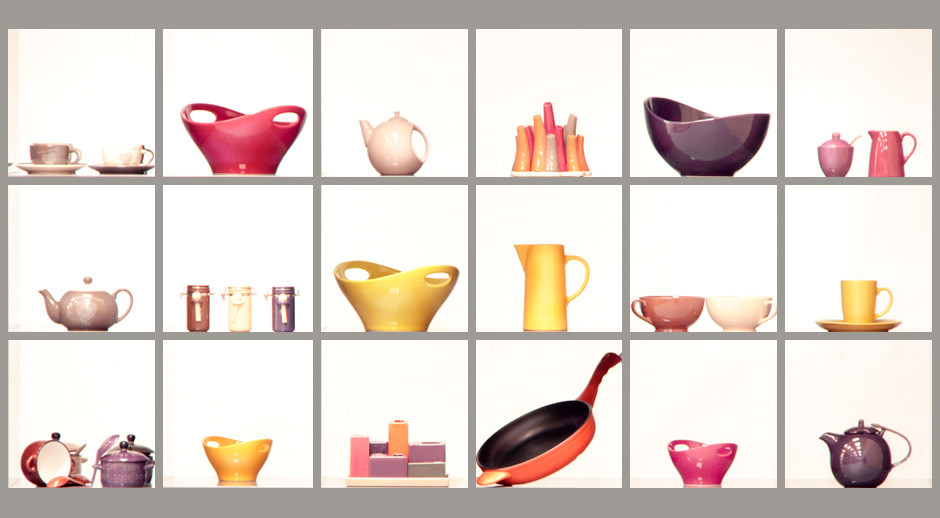 Advantages
Thermal properties: Ceramic cookware is designed to manage a lot of heat. Moreover, it features heating distribution and insulation capacities, which means, that you can cook food well even at low and medium temperatures.
Flavour Preservation: Ceramic cookware has special coating which reduces the reactivity of the components with acidic food.
Flexibility of Usage: You can use ceramic cookware not only for serving food, but also in the oven, microwave and freezer.
Maintenance: Ceramic utensils are easy to clean with soap and water or in the dishwasher.
Eco-Friendly: Ceramic is made of biodegradable and natural materials and during production, is has a low environmental impact.
    Disadvantages
Fragility: Ceramic kitchen accessories should be treated very carefully. They are easy to break, chip or crack...
Wooden or Bamboo Kitchen Accessories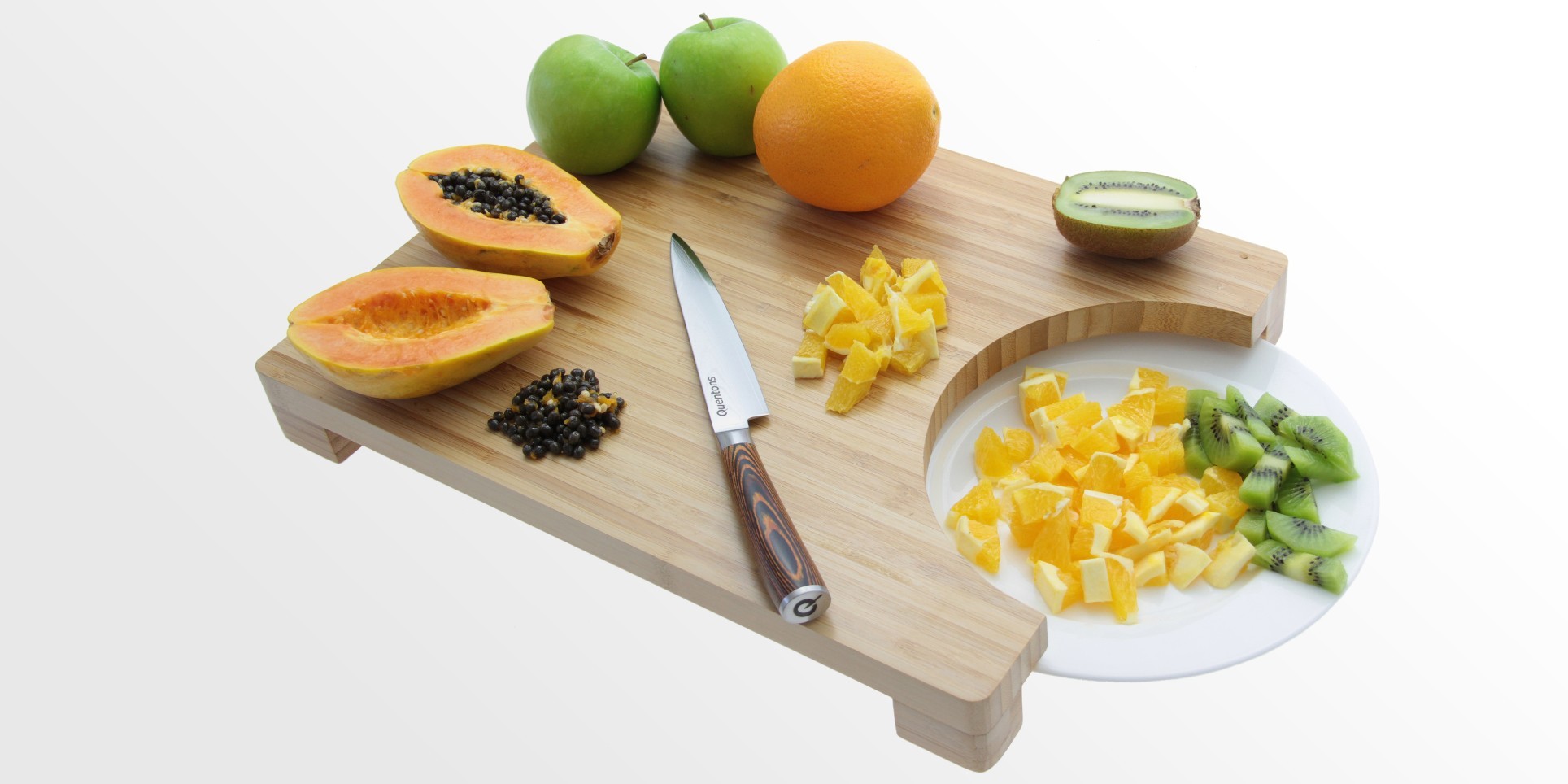 Advantages
Low Heat Conductivity: You can be sure that you won't burn your fingers or hands, while using wooden utensils.
Safe for Other Materials: Unlike metal or ceramic utencils, wooden ones will not scratch glass surfaces. They will not damage non-stick surfaces (i.e. teflon or ceramic frying pans).
Simple Beauty: Bamboo and wooden kitchen accessories suggest simple beauty, so-called "natural design".
Eco-Friendly and Healthy: Wood and bamboo are natural sustainable materials which don't have any harmful substances in them.
    Disadvantages
Not long-lasting: Unfortunately, wooden utensils are not long-lasting accessories in the kitchen, they can split or swell because of the long contact with water. Sharp utensils can leave cuts on them and hot temperature can change the colour.
Bacteria: If you use wooden cutting boards, you should be very strict and use a separate one for raw meat and fish. Because wooden boards are hard to clean and you risk to transfer the bacterias from raw meat to raw vegetables, using the same board.
By the way, bamboo is harder than most woods used for kitchen accessories. It is naturally water-resistant and is usually covered with special laquer to prevent water or food penetration.
Plastic Kitchen Accessories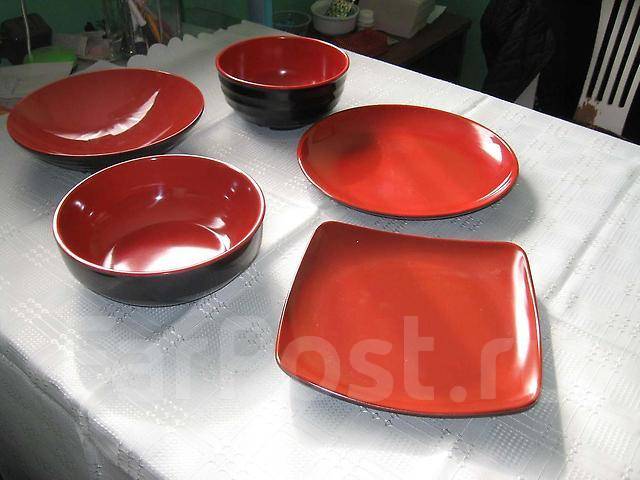 Advantages
Lightweight: Plastic tableware is convenient because it is lightweight, can be bent, chewed and dropped onto a hard surface and it is rarely to break after such handling.
Maintenance: You can wash it with hands or in the dishwasher.
Cheap: Plastic dishes are really cheap, you don't even need to compare them to metal or ceramic ones.
    Disadvantages
Melting: Plastic features moderately low heat resistance, that is why plastic kitchen accessories start melting when exposed to prolonged high levels of heat.
Scratches: The surface of plastic is soft and thus easy to scratch, especially from frequent contact with other kitchen utensils.
Maintenance: It's quite difficult to clean plastic dishes especially if there was greasy food. Moreover, the older and scratchy (thus, porous) the dishes are, the more difficult it is to properly wash them and sanitise each scratch.
Environmental Concerns: Plastic takes decades to decompose! Even recycled plastic later goes to making other non-recyclable products. Moreover, plastic production requires the high amount of energy and produces much waste.