You'll need:
Claw scissors
Seafood pliers with crackers
Seafood forks (for getting to the hard-to-reach bits)
A bowl for empty shells
Napkins to clean up the juices (If you can, it's useful to have enough tools for all diners so there are no fights over the pliers!)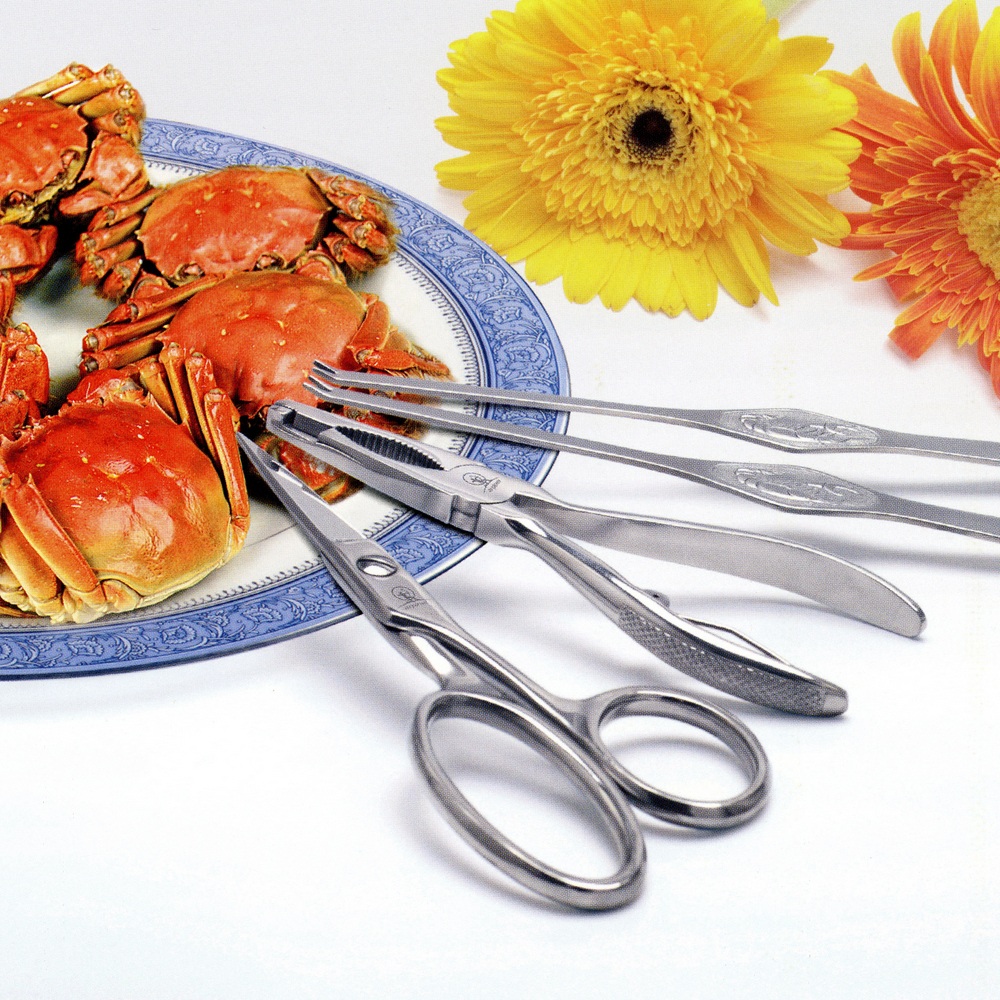 Preparing the lobster:
After cooking the lobster, put it in an ice bath to prevent it cooking further. This also makes it easier to handle.
Remove the claws: Hold the body with one hand and then twist off the claws with your other.
Remove the tail from the body – twist and pull them apart. Remember to keep the head and body of the lobster, as it also contains lots of meat!
Pull top shell away from the body and discard. Inside you will see the lobster liver (called tomalley) – it's green and is also edible. If your lobster is female then you will also see the lobster's roe – or caviar! - which is also tasty. It will either be red or black in colour; if it's black then it's not cooked and you should steam it for a few minutes until it turns red.
Remove the legs and spongy gills from the body, and suck the meat and juices from the legs (yum!).
With the body, remove the paper-like shells that separate the meat – here you will find a fair amount of the lobster's rib meat.
Take the claws apart at the joints – this should give you 4 pieces of claw. Using your scissors or crackers, remove the shell from the meat. The scissors are probably best here as they won't crush the meat inside the shell.
With the tail, remove the tail flaps and suck the meat and juices out of the holes.
Now you can extract the tail meat in one piece. Push the meat out using your finger; you can stick your finger into the base of the tail where the smallest opening is. Enjoy.