Without bookshelves, it's hard to imagine an office or a living room, not to mention a home library. It's important to pick the right bookcase, as it is usually an attractive focal point of your room.
Size
First, you need to choose the bookcase which will get into your room. Measure the room and, probably, re-arrange the furniture, in order to find the best available place for the bookscase: it shouldn't overcrowd the room or be an obstacle when you walk by. Measure floor, wall and ceiling space, make certain which height of the bookshelf is acceptable.
Style
Consider the style of your living room or office when choosing the bookcase. Carved wooden bookcases will look great in a classical or country styled room, colourful and minimalistic bookshelf will match modern furniture. It's very important to stick to the style you have, especially if you want to express a professional atmosphere of your office or a stylish decor of your living room.
Contents
Bookcases are not only meant for keeping books, we also aim to put some knick-knacks, CDs, DVDs, board games, photos, etc. Think of what you're going to store there to define how much shelf space is needed: deep, tall or adjustable shelves, shelves with doors (glass or opaque), drawers, etc. Measure the biggest books you have and choose the shelves which will be able to accomodate them vertically or horizontally, so that they won't stick out of the shelf.
Types of Bookcases
Ladder Bookshelves
Decorative units designed in the way that the deepest shelf is at the bottom, with the higher shelves gradually becoming thinner. They're are perfect for displaying a small collection of books or knick-knacks. Ladder bookcase is freestanding which means that you can put them anywhere.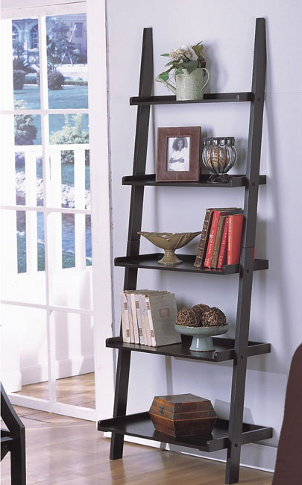 Corner Bookshelves
Attractive, practical and useful, they let you use your room corners really effectively and they are usually designed to hold a lot. Corner bookcases are nice space-saving solutions, to say nothing how eye catching they are.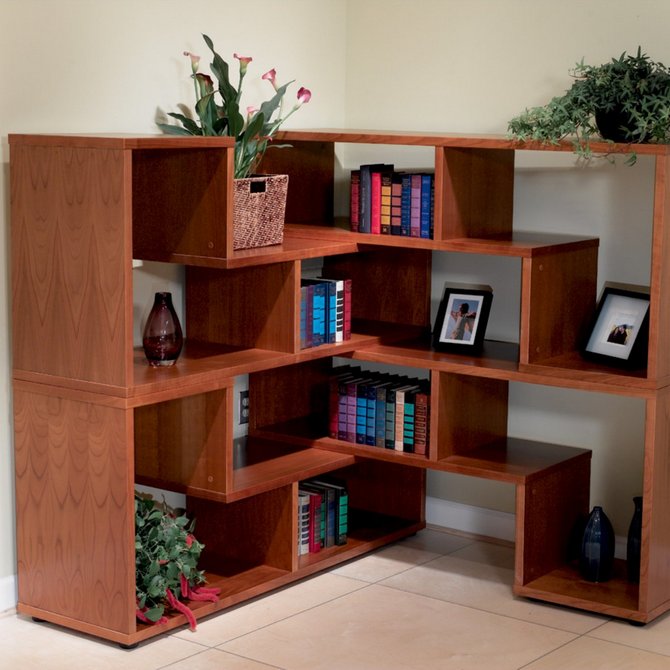 Folding Bookcases
Best solution for those who need the flexiblity of moving bookcases. As opposed to disassembling bookcases, these ones don't require any tools from you. Folding bookcases suggest a great space-saving solution as they fold flat, and, thus, are easy to store.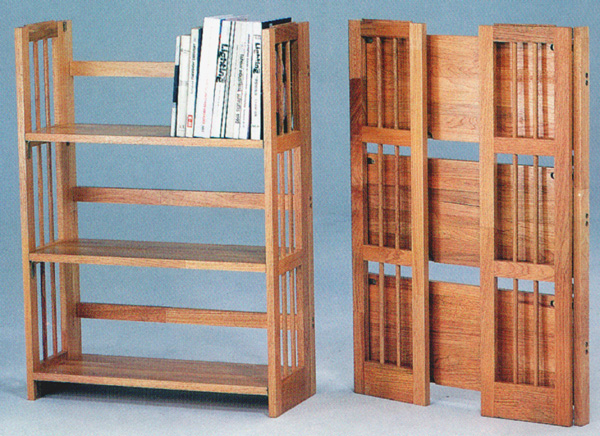 Revolving Bookcases
The big advantage they suggest is a significant amount of shelf space in a small footprint. Space-saving idea of this bookcase is that it fits several regular bookcases in it.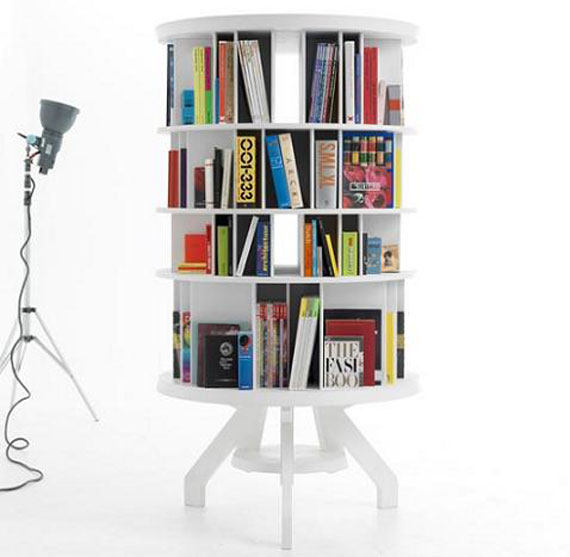 Barrister Bookcases
Originated in England and, as is seen from their name, were designed for barristers use. Initially meant to protect heavier books, they are sturdy and functional and have glass doors which flip up and retract into the top of the shelves. Such bookcases are perfect for protecting the books from dust and damage while allowing you to see the book titles easily.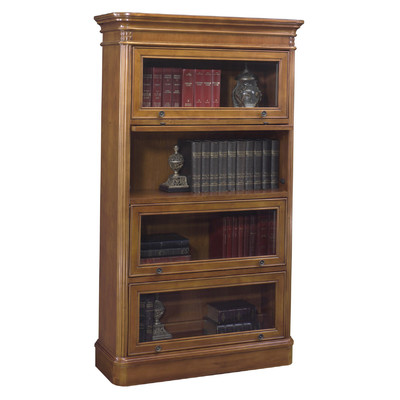 Built-In Bookcases
One of the most elegant and aesthetic ways to display your books, collections, knick-knacks, etc. Built-in bookshelves are specifically designed for your home and then permanently installed. The space-saving idea they offer is to maximize storage along an entire wall, in a corber, around a window or a door. Installing a fitted bookcase implies that you're not going to move the house soon, as their installation requires much efforts like planning, searching for contractors, and quite a bit of construction. If you move a house, you won't be able to take your built-in bookcase with you, because they almost certainly won't fit in another location.